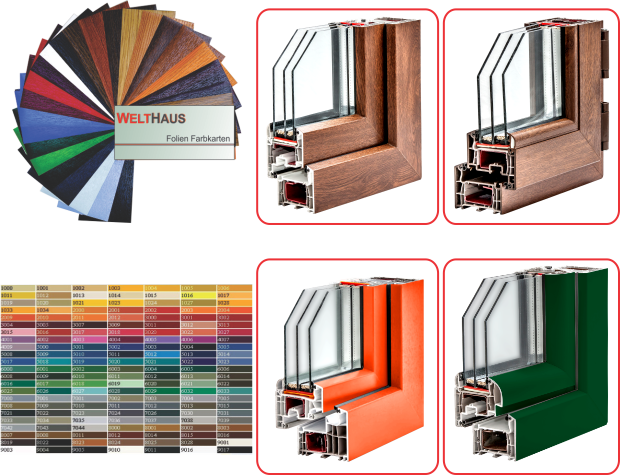 Decorative film
The coating of the hot melt method with a film thickness of 0.3 - 0.4 mm, with great durability and long life.
Who puts in facade design emphasis on natural look and at the same time do not want to miss the advantages of modern window technology, has only one alternative: plastic windows in wood finish look. They are recommended as a classic style element in the renovation of old buildings as well as for landscape-related activities.
Acrylic window
Benefits at a glance Farbecht
Easy to clean
Scratch resistant
High Reflectivity The hard acrylic surface is scratch resistant and tough. This includes acrylcolor window of the strongest components. With about 0.5 mm, the acrylic layer is thicker than each lacquer layer.