WeltHaus Door WH94 Premium aluminium with PVC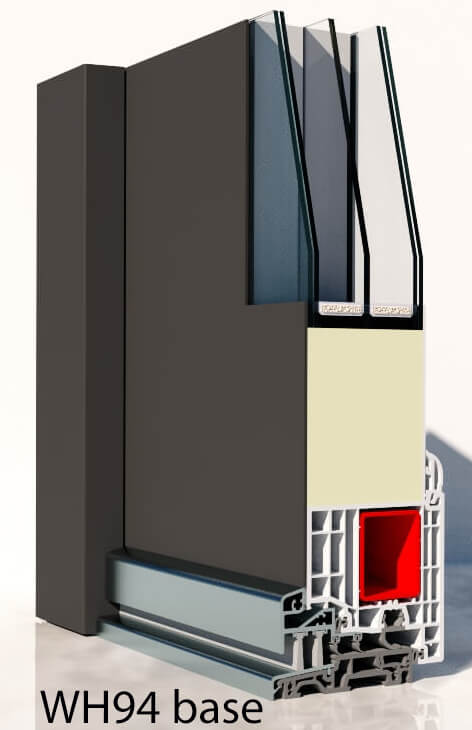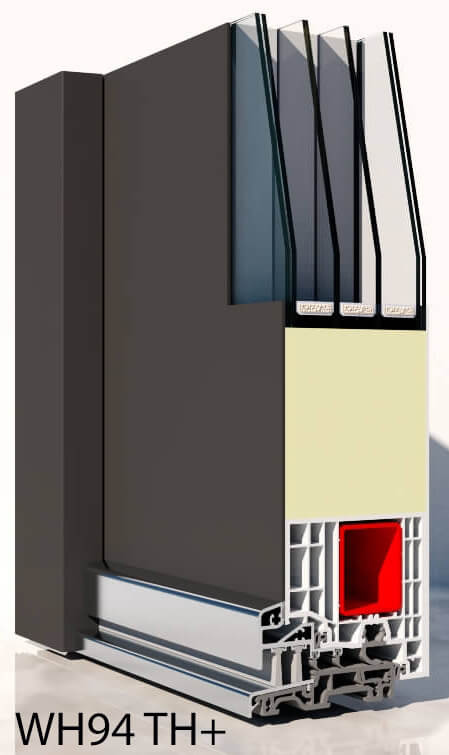 The modern, artistically designed doors meet all your requirements.
Welthaus Door System WH94 is specially designed for your home.
The doors can have on outside any RAL Classic color, powder coated (your choice), inside it will always be white. 
This is a special door:
covered with monoblock aluminum plates;

high thermal insulation such as pvc or wood doors;

the latest hardware used, with several innovations, Winkhaus - AV3.

 
Fakten:
WH94 are our PREMIUM doors, the result of a combination between aluminum and pvc with a Total depth of 122 mm.
The Frame:
Base made of PVC with Aluminium protection and powder coted in the desired color.The aluminum cladding on the corner is welded for an excellent aspect. Optically perfect.
with a depth of 92 mm plastic + aluminum about 12 mm, the

Frame total depth is 102 mm

;

Aluminum door threshold 20 mm with 4 seals and 2 brushes (Only on WH94 Premium Welthaus patented doors);

On demand, we offer additional profiles: 40mm, 60mm or combinations (extra charge).
The opening:
the sash is covered entiredly with an aluminum sheet on outside;

the TH+ door sash is covered entiredly both inside and outside;

with a depth of 92 mm PVC + aluminum about 2 mm, the total depth of the opening is 94 mm,

the door panel is a combination of several insulating and reinforcing materials, so that the whole monoblock is a very stable construction, having a depth of 73 mm;

3 layers laminated safety glass Ud 0.6 / 43dB, sat. Glass thickness 71 mm: VSG3.3.1 Satin / argon / LOW-E / argon / VSG3.3.1 Satin special glass.

the decorations are made of brushed stainless steel.
Optional sidelight 250-1000 mm.
Aluminum 

- PVC

profiles with 124 mm frame and 94 mm wing with 73 mm depth aluminum door panel

3 Seals around the door,

U-value of the door to 0.59 W / m2 K.(without glass-1230x2180mm- 

EN10077-2:2012

)
Information on the Welthaus door WH94:
Panel / frame outside RAL color (optional) / inside white

Thermal insulation 0.59 W / m2K(without glass-1230x2180mm- 

EN10077-2:2012

)

Sound insulation > 39 dB

Forged Winkhaus Autolock AV3 with day/night function (optional EAV3 motor automatic locking)

3- dimensional adjustable hinges

 

Including wooden box packing.
Lead Time: After receipt of payment as well as technical clarification, it takes about 12-25 working days.
DESIGN:
Welthaus doors are designed to meet the most demanding customer requirements.
1. security doors that meet the highest standards in the area, thanks to the hardware used by the best manufacturers.

2. High thermal comfort provided, corresponding to almost all the doors for passive systems. Tests prove superior wind and water tightness.

3. Design. Compliance with all constituent elements: door handles, glass, decorative items, etc.
QUALITY:
Due to security components, technical level, especially latch and hinges, the door must be installed by a professional.

All our doors comply with EN 14351-1 CE standard

Our production is ISO 9001 certified quality management control

Workers comply with the security state, the ISO 18001 Health and Safety Management System

all our products are manufactured under a strict respect for the environment and all our workers are trained accordingly. The company works according to ISO 14001.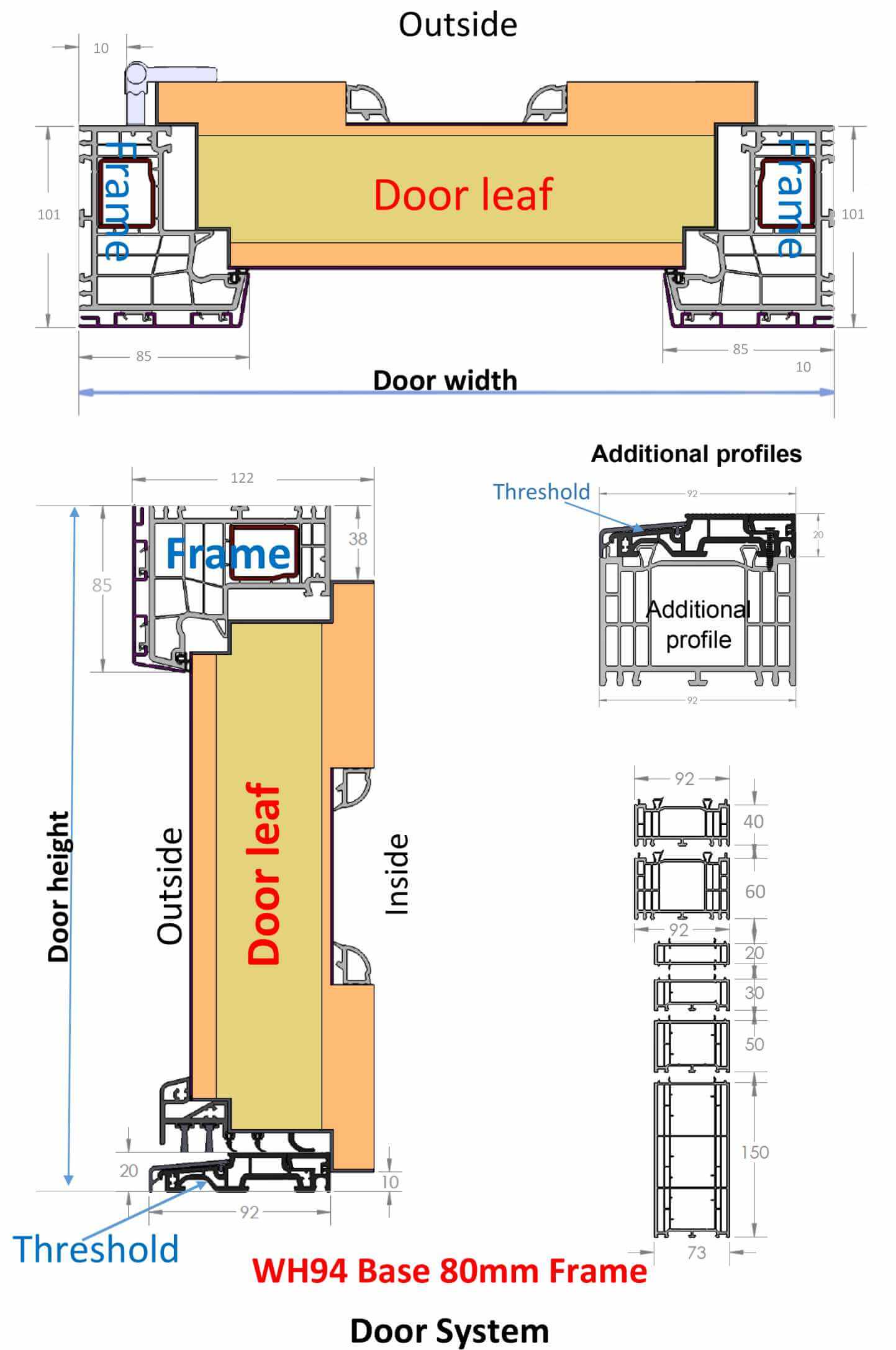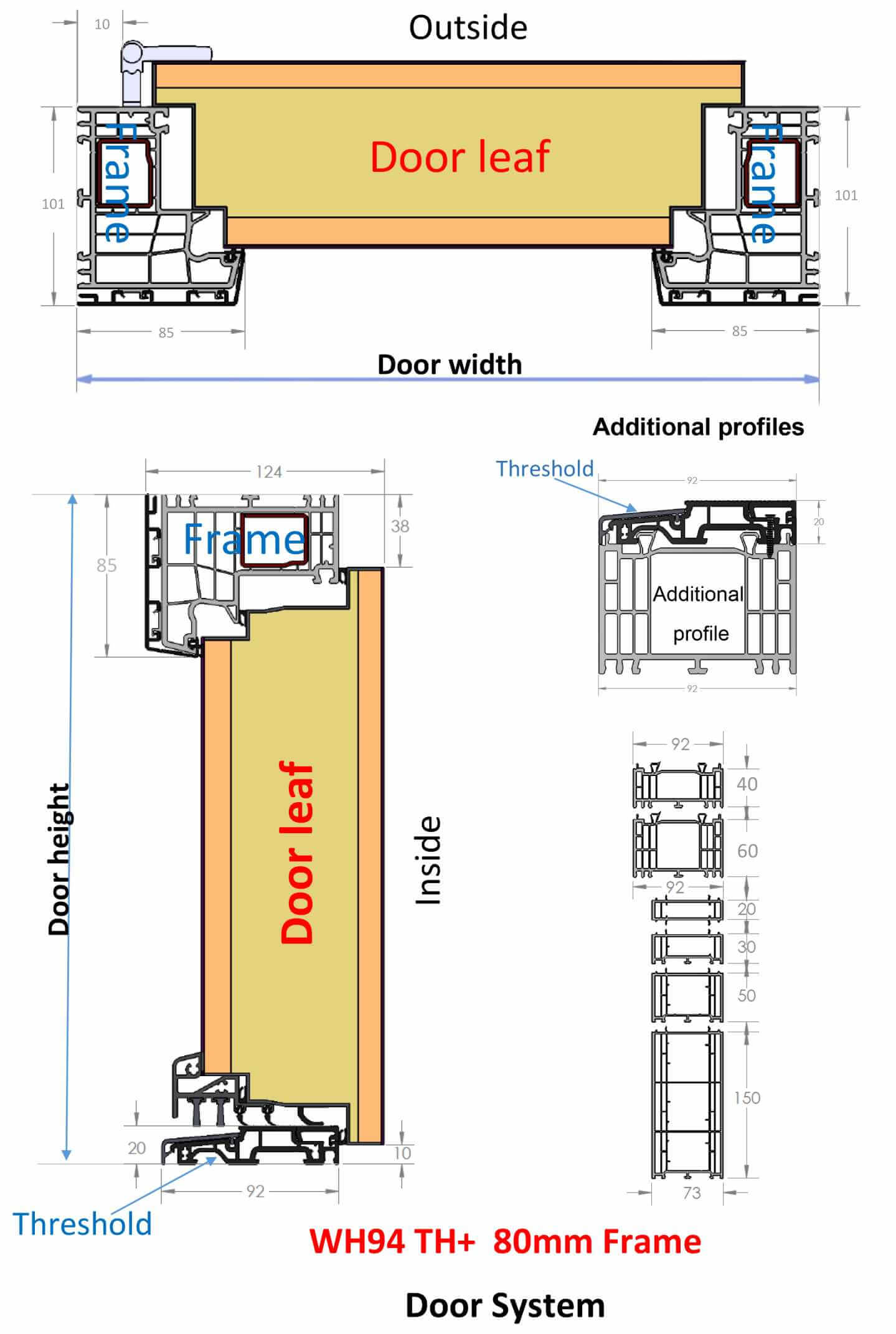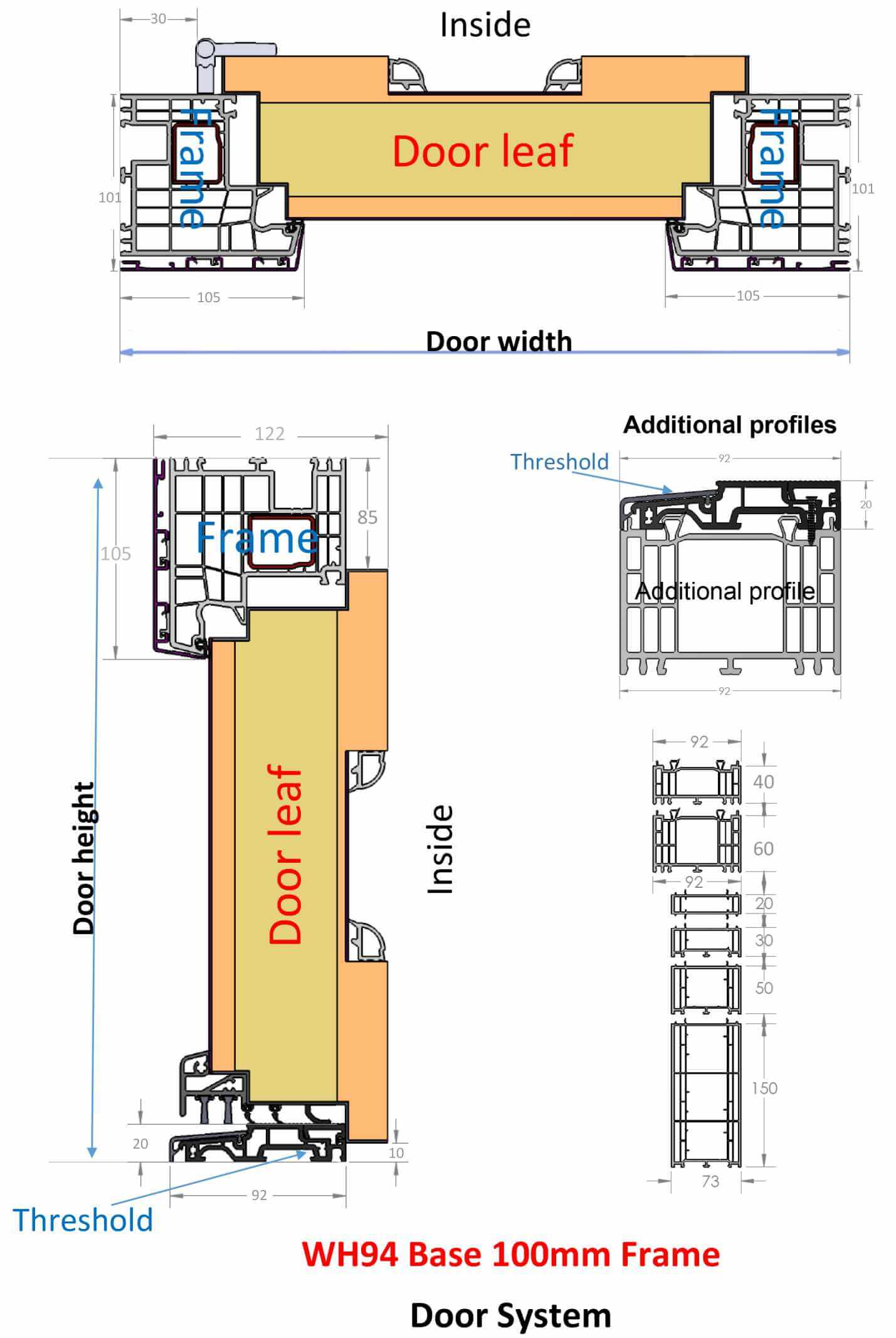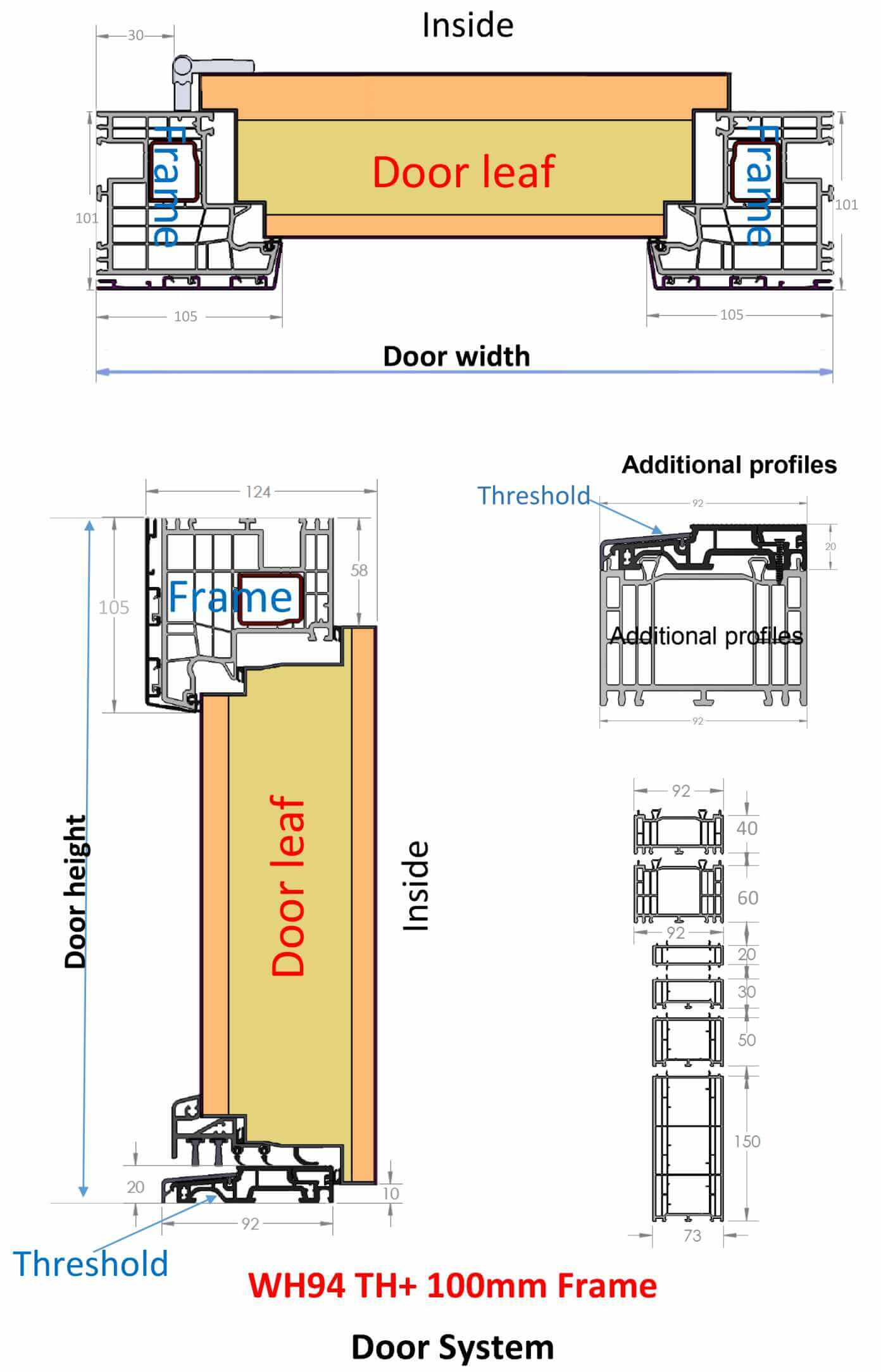 Company:
IQ Glasbau Systems GmbH
8632 Gusswerk, Kernboden 10
Österreich
AT U67264024