WeltHaus C

ylinder

 
 keyTec N-tra system from Winkhaus
  If you are looking for a convenient solution for your project, the keyTec N-tra turn key system is ideal choice.
 N-tra can implement the widest range of locking hierarchies and can be tailored to your specific requirements with options such as master keys and central cylinders.
 With the standard anti-drilling and picking protection and an additional security card for ordering extra keys and cylinders, N-tra offers protection at the highest level.
 The ergonomic key made of wear-resistant nickel silver is also very convenient in use.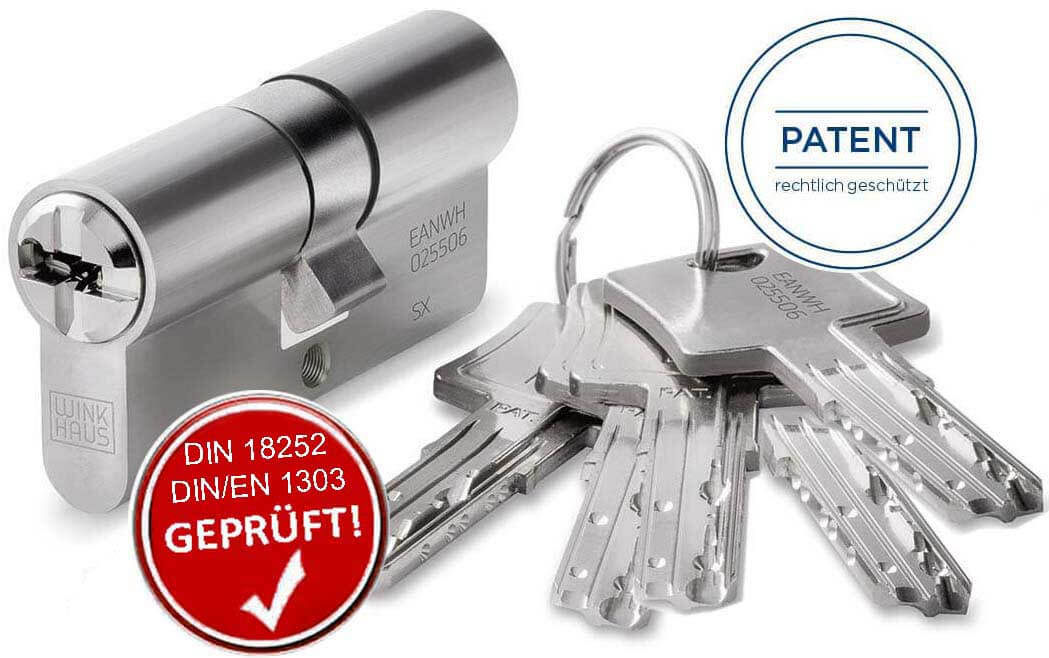 Reversible keys are always easy to use. However, Winkhaus keyTec N-tra offers extra special convenience. A new tip and a horizontal insert position ensure that the key can be inserted into the cylinder even more easily and securely. The rounded shape of the reversible key protects your pockets and handbag.
       In addition to the convenient operation, the six solid spring-mounted pin tumblers on each side, the additional spring-lessly controlled radial pins and the standard anti-drilling and picking protection assure a high level of protection against tampering with the keyTec N-tra turn key system.
Cylinder
 Key profile
  - A variable length profile system prevents insertion of unauthorised keys.
  - Horizontal key insertion with cross groove in the core
  - Protected profiles with security card. 
Pin tumbler
- 6 spring-mounted pin tumbler pairs
- Lateral radial pins are read by indentations (sideway pins) on the key.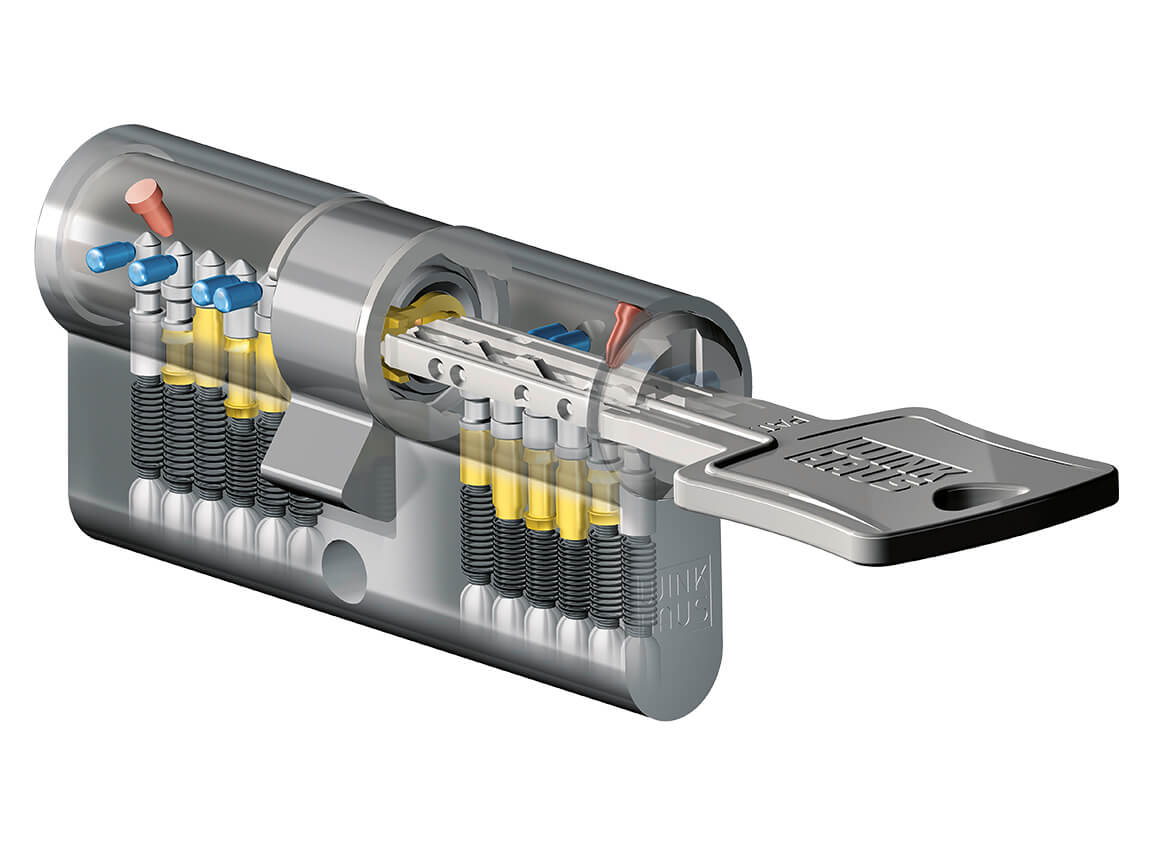 Special feature:
- The profile of the key is also scanned with the profile catch pin in the cylinder for protection from copying
- Anti-manipulation protection with tempered stainless steel and anti-picking pins. 
     Key
- Increased wear resistance with nickel silver material
- 13.5 mm bow for for the combination of all commercially available security fittings
- Ergonomically shaped key bow for an improved grip
- Rounded key form protects pockets and handbags. 
  keyTec N-tra fulfils all requirements
+ Reliable and secure: thanks to sophisticated technology "engineered in Germany"
+ High-quality: with the use of refi ned surface fi nishes
+ Convenient: thanks to its user-friendly turn key function.
  N-tra advantages:
+ 6 spring-mounted solid pin tumblers and up to 8 radial pins on 2 locking levels
+ Resistant to drilling and picking thanks to special pins
+ Protection against manipulation with catch pin function
+ 13.5 mm shoulder of the key for modern security fi ttings
+ Manufactured in compliance with DIN 18252 and DIN‑/‑EN 1303
+ Patent-protected.
 Supplied with security card as:
   Individually secured locks (EGS)
Additional deliveries can only be made when a valid security card is submitted to Winkhaus.
 Option:
With a keyed-alike locking concept, you can open all doors with just one key: entrance door, garage and basement door.