Lift and Slide Doors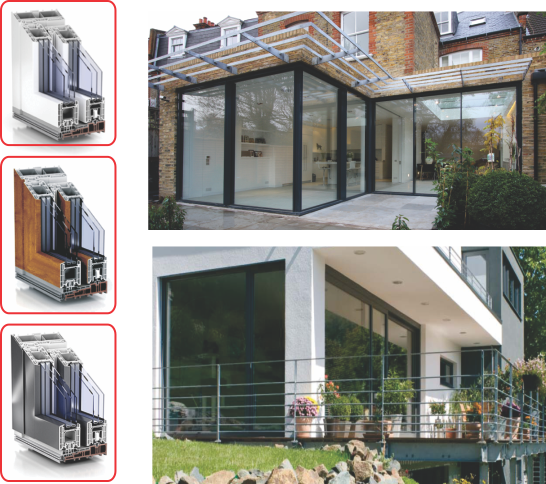 Lift and slide doors give any room a spacious and bright Atmosphere. Whether balcony, porch or patio with a handle a seamless connection between inside and outside is made - without annoying trip hazards in the crossing area.
High quality vinyl coating with a wide selection of colors and designs.
Particularly low maintenance and weather resistant Watch plastics with high density surface structure.
The multi-chamber profile and the thermally broken threshold allow optimum thermal insulation.
Large-diameter steel reinforcements ensure maximum stability, reliable operation and long life. No trip hazards in the threshold region.
The perfect balance between static and thermal insulation: maximum element size 6.50 x 2.90 m for white elements, Uf = 1.2 to 1.3 W (m²K).
Both in classic white, available in wood finish colors as well as aluminum dish in several RAL colors.